What is Alliance Francaise?
Alliance Française d'Islamabad (AFI) is a not-for-profit organisation, registered under Section 42 of the Companies Ordinance of 1984 (Companies Act of 2017). AFI is operating autonomously with no political or religious commitments, in a global network of over 800 institutions worldwide (133 countries). The network is coordinated by the Paris-based Alliance Française Foundation (Fondation Alliance Française).  Alliance Française network was founded in 1883 in Paris under the aegis of Paul Cambon and Pierre Foncin, around personalities such as Jules Verne, Louis Pasteur, Ferdinand de Lesseps, Armand Colin and Ernest Renan.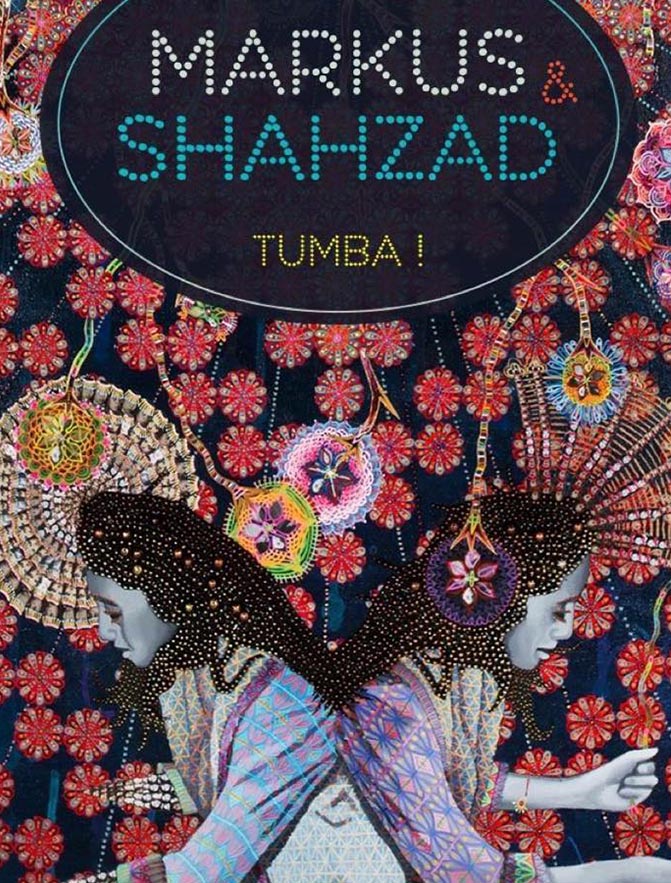 Electro Oriental Music by Markus with Shahzad Santoo Khan
Alliance française d'Islamabad in collaboration with Embassy of France and Islamabad Club organized an "Electro Oriental Music" by Markus with Shahzad Santoo Khan.
Alliance française and Cultural Department of the Embassy of France apprised H.E. Dr. Marc Baréty about the upcoming cultural and educational activities of AF in collaboration with the Cultural Department of Embassy of France.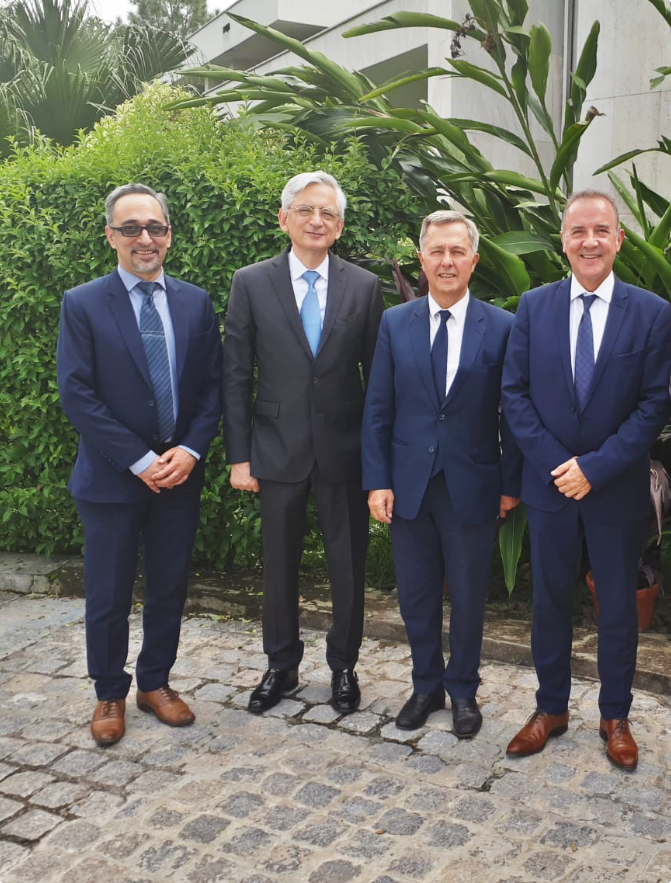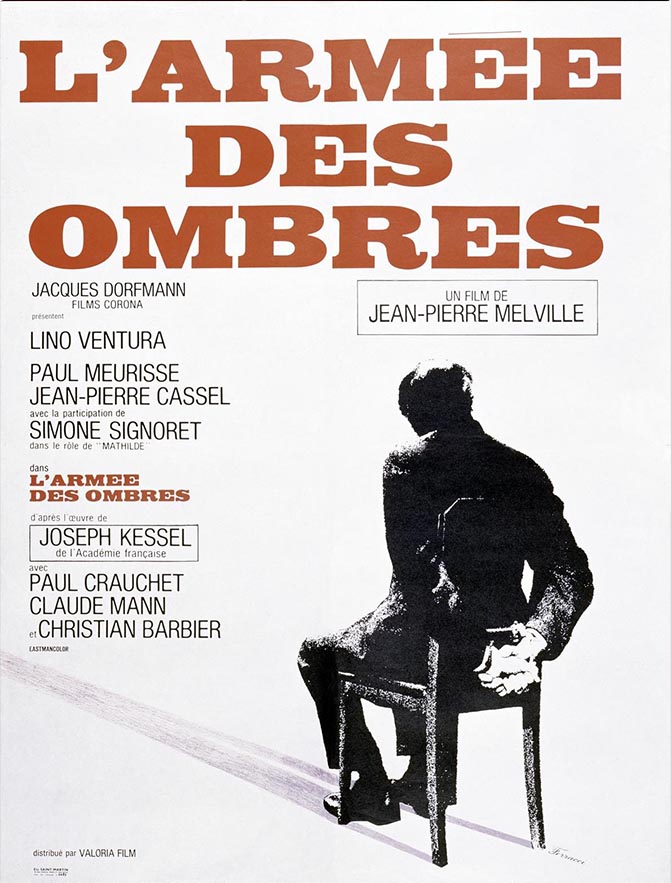 In collaboration with the Embassy of France and Pakistan National Council of the Arts (PNCA) AFI organised monthly film screenings at the CinéClub. Screenings have been currently discontinued because of the Pandemic. We are looking forward to restarting the much appreciated CinéClub once the Pandemic is under control.
Level A1
| | | | |
| --- | --- | --- | --- |
| A1.1 Morning | 40 hrs courses | 3 days a week | 10:00am – 12:00pm |
| A1.2 Morning | 40 hrs courses | 3 days a week | 10:00am – 12:00pm |
| A1.3 Morning | 40 hrs courses | 3 days a week | 10:00am – 12:00pm |
| A1.1 Evening | 40 hrs courses | 3 days a week | 6:00pm – 8:00pm |
| A1.2 Evening | 40 hrs courses | 3 days a week | 6:00pm – 8:00pm |
| A1.3 Evening | 40 hrs courses | 3 days a week | 6:00pm – 8:00pm |
Level A2
| | | | |
| --- | --- | --- | --- |
| A2.1 Morning | 40 hrs courses | 3 days a week | 10:00am – 12:00pm |
| A2.2 Morning | 40 hrs courses | 3 days a week | 10:00am – 12:00pm |
| A2.3 Morning | 40 hrs courses | 3 days a week | 10:00am – 12:00pm |
| A2.1 Evening | 40 hrs courses | 3 days a week | 6:00pm – 8:00pm |
| A2.2 Evening | 40 hrs courses | 3 days a week | 6:00pm – 8:00pm |
| A2.3 Evening | 40 hrs courses | 3 days a week | 6:00pm – 8:00pm |
Level B1
| | | | |
| --- | --- | --- | --- |
| B1.1 Morning | 40 hrs courses | 3 days a week | 10:00am – 12:00pm |
| B1.2 Morning | 40 hrs courses | 3 days a week | 10:00am – 12:00pm |
| B1.3 Morning | 40 hrs courses | 3 days a week | 10:00am – 12:00pm |
| B1.1 Evening | 40 hrs courses | 3 days a week | 6:00pm – 8:00pm |
| B1.2 Evening | 40 hrs courses | 3 days a week | 6:00pm – 8:00pm |
| B1.3 Evening | 40 hrs courses | 3 days a week | 6:00pm – 8:00pm |
Level B2
| | | | |
| --- | --- | --- | --- |
| B2.1 Morning | 40 hrs courses | 3 days a week | 10:00am – 12:00pm |
| B2.2 Morning | 40 hrs courses | 3 days a week | 10:00am – 12:00pm |
| B2.3 Morning | 40 hrs courses | 3 days a week | 10:00am – 12:00pm |
| B2.1 Evening | 40 hrs courses | 3 days a week | 6:00pm – 8:00pm |
| B2.2 Evening | 40 hrs courses | 3 days a week | 6:00pm – 8:00pm |
| B2.3 Evening | 40 hrs courses | 3 days a week | 6:00pm – 8:00pm |
Level C1
| | | | |
| --- | --- | --- | --- |
| C1.1 Evening | 40 hrs courses | 3 days a week | 06:00pm – 08:00pm |
| C1.2 Evening | 40 hrs courses | 3 days a week | 06:00pm – 08:00pm |
| C1.3 Evening | 40 hrs courses | 3 days a week | 06:00pm – 08:00pm |
Level C2
| | | | |
| --- | --- | --- | --- |
| C2.1 Evening | 40 hrs courses | 3 days a week | 06:00pm – 08:00pm |
| C2.2 Evening | 40 hrs courses | 3 days a week | 06:00pm – 08:00pm |
| C2.3 Evening | 40 hrs courses | 3 days a week | 06:00pm – 08:00pm |
Alliance française d'Islamabad ASHURA Holidays
AFI shall remain closed from Monday 8th of August 2022 to Tuesday 9th of August 2022
Alliance française d'Islamabad
Alliance française d'Islamabad will be starting its operations from the 1st of July, 2021 at the new premises located at: Centre culturel français, Club 21 Road, G-5, Diplomatic Enclave, Islamabad 44000
Alliance française d'Islamabad
Please follow us
Instagram "AFIslamabad"
Twitter "Afisb_official"