What is Alliance Francaise?
Alliance Française d'Islamabad (AFI) is a not-for-profit organisation, registered under Section 42 of the Companies Act of 2017. AFI is operating autonomously with no political or religious commitments, in a global network of over 800 institutions worldwide (133 countries). The network is coordinated by the Paris-based Alliance Française Foundation (Fondation Alliance Française).  Alliance Française network was founded in 1883 in Paris under the aegis of Paul Cambon and Pierre Foncin, around personalities such as Jules Verne, Louis Pasteur, Ferdinand de Lesseps, Armand Colin and Ernest Renan.
The network is recognised internationally for its quality and its contribution towards teaching of French as a foreign language and promoting Francophone cultures. Our mission, the same throughout all Alliances Françaises, is to promote and disseminate the French language and Pakistani and Francophone cultures throughout the world.
All Alliances Françaises work towards three essential tasks:
Offering French classes for all, both in France and abroad
Spreading awareness of French language and Francophone culture
Promoting cultural diversity
Alliances Françaises have shared values that drive the network, acting as the basis for all their actions:
Respect for cultural diversity, a passion for exchanges and solidarity
The values of the not-for-profit sector
Conviviality
Striving for excellence in all activities undertaken
Modernity and innovation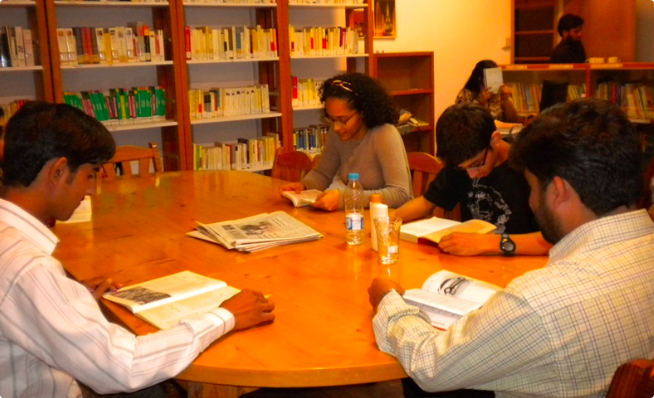 Retour à Killybegs, Sorj Chalandon (Grasset)
L'art français de la guerre, Alexis Jenni (Gallimard)
Jayne Mansfield 1967, Simon Liberati (Grasset)
Ce qu'aimer veut dire, Mathieu Lindon (POL)
Limonov, Emmanuel Carrère (POL)
Tout, tout de suite, Morgan Sportès (Fayard)