Alliance française d'Islamabad
The TEF (Test d'Evaluation de Français) is an international benchmark test that measures your level of knowledge and skills in French. It was created by the French Language Centre of the CCI Paris Ile-de- France. The TEF is conducted electronically (computer-based) or in print. No prior degree is required to sit the exam. The candidate must be 16 years and up.
The TEF Canada is a version of the TEF which is an essential proof of French language proficiency level for Canadian immigration. Learn more about this exam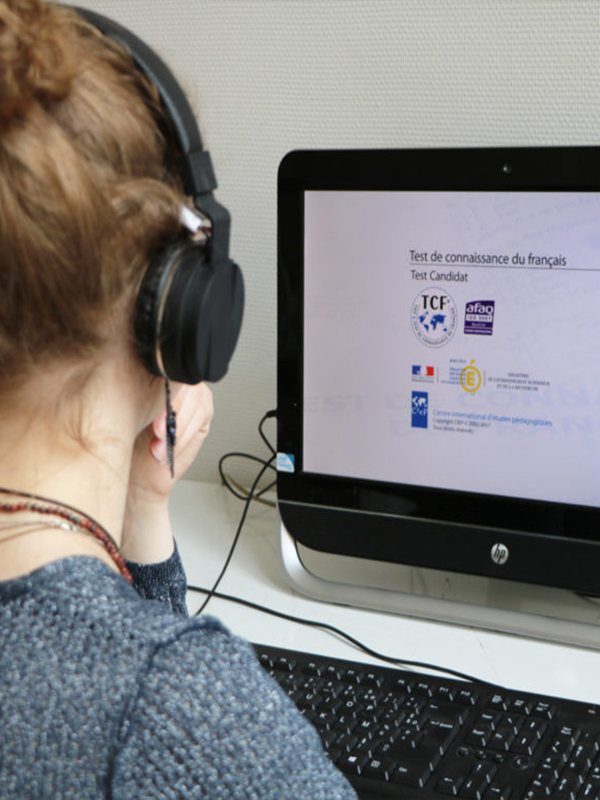 Which version of the test should I take?
The version of the TEF you should take depends on your individual circumstances. Please consult the Canadian immigration website or an immigration specialist. The Alliance française d'Islamabad does not offer immigration-related consultations.
Please note that paper-based TEF exams are not available until further notice. The exam is available in a computer-based format called the eTEF. The format of the exam questions will remain the same as before but the exam will be administered on a computer within the premises of the Alliance française d'Islamabad
Candidates may schedule an eTEF at a date of their choosing. Registrations must be made at least 2 weeks before your desired exam date. Please allow 2 weeks for delivery of results for an eTEF exam
For more information please feel free to contact "studies@afislamabad.org"